PROSTAID Calgary/PCCN Calgary and our prostate cancer awareness message will once again be shared with racing fans and motorsports enthusiasts across Alberta via the Dark Side Top Fuel Racing operation. It's all part of the innovative grass roots awareness campaign that's being developed by the team. Dark Side Racing's 2017 Season is Alberta based and community focused. Join them this summer at Calgary Harley-Davidson and select Fountain Tires stores across the province.
If you're interested in volunteering for future events, please contact Kelly.
403-455-1916 or info@prostaidcalgary.org
PROSTAID Calgary could not exist without the time and energy contributed by our dedicated volunteers.
Thank You!
Didsbury Show & Shine Saturday May 13
http://www.didsburycarclub.ca/
Dark Side Racing will be on location with our Fire Up for Prostate Cancer Awareness display in support of PROSTAID Calgary.
This event is much more than just a Show and Shine. There's a 100 foot shoot out and Organizers have purchased 16,000.00 worth of drag light timing system from California; they have a custom built burn-out box and a portable dyno set-up. They have a world renowned Stunt bike motorcyclist and a couple of his associates, doing jumps and summer salts over top of a cement truck, reaching unbelievable heights. They have a beer garden and live music. Plus, the Rural Alberta Ride For Dad has a Show and Shine in the middle of it all for motorcycles. They also have a burn-out box for the bikes. This year is their 25th year and they're hosting a cabaret in the evening with an hour of a comedian and then the cabaret. The cabaret is featuring the band called the " Chevelles". And if all of that isn't enough, they're also planning on having a group of parachuters land in the middle of it all. We usually will see about 2000 to 3000 spectators taking it all in.
Time: 8am – 4pm
Field of Dreams Slowpitch Tournament Friday May 26
Facebook Page: https://www.facebook.com/events/102839066900606/
Visit the Official Website to purchase tickets: http://www.yycdreamgame.com/
Dark Side Racing will be on location with our Fire Up for Prostate Cancer Awareness display in support of PROSTAID Calgary.
This event is a Slo-Pitch and Home Run Derby happening May 26th at Seaman Stadium (Okotoks) and is expected to sell out the 4000-seat Stadium. Get your tickets before they sell-out!
The game features Calgary Stampeders and Calgary Flames Alumni playing the Okotoks Dawgs and the Legendary Peter Maher will be announcing. This is a great opportunity to get involved in a family friendly, fun-filled experience that supports wonderful charities.
Kelly is proud to be part of a Team of Ambassadors supporting 0007Charity Events in bringing The Field of Dreams Charity Classic to life. You may have noticed news broadcast, radio spots and newspaper articles regarding the event.
Doors open at 5pm. Game starts at 7PM.
Please check back often - more exciting events are being planned.
Dark Side Racing Awareness Sponsors: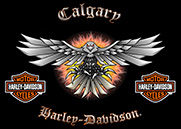 Calgary Harley-Davidson
http://www.calgaryharleydavidson.ca/


Fountain Tire - Northland
http://www.fountaintire.com/stores/calgary-northland

Fountain Tire - Truck Centre Blackfoot
http://www.fountaintire.com/stores/calgary-truck-centre-blackfoot


Castrol Canada
http://www.wakefieldcanada.ca/


FRAM/Autolite
http://www.uci-fram.com/


Matco Tools
https://www.facebook.com/matcotoolscalgary/info/?tab=page_info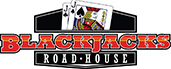 Blackjacks Road House
http://blackjacksroadhouse.com/
Videos: