Established in 2014, the Pathfinder's Award recognizes individuals who have contributed significant service to helping men and their families deal with prostate cancer.
This year, we are proud to announce that Dr. Siraj Husain is the 2016 Pathfinder Award recipient. Dr. Husain has demonstrated the highest level of excellence and leadership, and contributed significant advancements in prostate cancer research and treatment.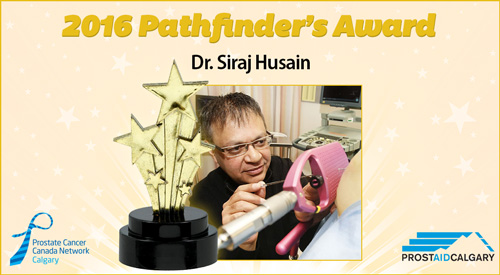 Dr. Husain was awarded at the Kerby Centre in Calgary on December 15th. With special presentations from PROSTAID President Dave Lunn and Prostate Cancer survivor and Calgary meteorologist David Spence.